Mrs. Cox--Social Studies, Language Arts mccox@wcpss.net

Mrs. Johnson--Science, Language Arts mjohnson@wcpss.net

​Mr. McEwen--Math, Language Arts nmcewen2@wcpss.net

Meet the 6/3 Team!
Mrs. Cox
Social Studies/ Language Arts: Mrs. Cox was born in Lincolnton, NC where she grew up on a dairy farm. A graduate of NCSU (go Wolfpack!), she is still a fan of the football, basketball, and baseball programs. Mrs. Cox began her teaching career in Sanford (Lee County) where she taught language arts and social studies for five years. Upon her marriage to Matthew, she moved to Wake County and taught social studies at Davis Drive Middle School for nine years. During this time she earned National Board Certification and was named Wake County Teacher of the Year. She has been at West Lake Middle for eleven years now. Mrs. Cox has one child, Mareena, who is in 4th grade.


Mrs. Johnson
Science/ Language Arts: Mrs. Johnson was born and raised in North Carolina. She grew up in the WCPSS through Davis Drive Elementary, Martin Middle, and Green Hope High school! After graduating, Mrs. Johnson attended East Carolina University, graduating with a degree in Elementary Education with a concentration in reading. She just finished her second year teaching: first with fifth grade at Olive Chapel and last year with ELA here at WLMS! Mrs. Johnson is recently married to her husband, Tucker. She has a Shorkie named Mini and a lab mix named Gibbs-- in honor of her love for crime shows! She is looking forward to an awesome school year with you!


Mr. McEwen
Math/Language Arts: Mr. McEwen was born and raised in Raleigh, North Carolina. He went to various schools throughout the WCPSS including West Lake Middle school! After high school, he attended Appalachian State University and graduated with a degree in Elementary Education with a concentration in math. He taught 5 years at Fox Road Elementary and 4 years at Yates Mill Elementary. He most recently taught fifth grade and is excited about the new challenge ahead in middle school! Mr. McEwen is married to his wife, Laura and they have a 1 year old daughter, Molly. He and his wife are expecting their second daughter in September! His faith, family and sports are huge parts of his life. He especially loves Duke, but will settle for anyone but Carolina! He's excited to get started at West Lake Middle!





Powered by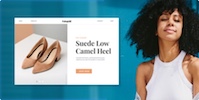 Create your own unique website with customizable templates.