5/11/18:
For the remainder of the year, students will not be using lockers. They will be asked to carry their belongings with them throughout the day. This will be done in an effort to build independence and organization as well as decrease tardies and maximize instructional time. Please see the letter that was sent home with your students today for more information. The letter is also attached under "Team Documents". Feel free to contact us with any questions!

11/13:
This year the 6/3 team is participating in the Salvation Army Angel Tree Project. We are "adopting" a boy and a girl. Clothing sizes and age of the child will be on tags that students may pick up if you are interested in donating gifts. Please purchase new gifts for the child listed on the angel tag. All gifts should be unwrapped with an angel tag attached. Please consider a variety of gift choices including small toys, clothing, (including coat and shoes) etc.. All gifts are due by Thursday, Dec. 7th. Thank you!

10/2:Parent AIG Information Meetings Thursday, October 5, 2017
7:30-8:15 a.m.
2:45-3:15 p.m.
5:30-6:15 p.m.
Location: West Lake Middle Media Center
Parents of all WLMS AIG students are invited to attend!9/11:
Parents: Field Trip Information was sent home last week. Please complete the chaperone form (optional), t-shirt order with size needed (included in the price of the trip), and the front and back sides of the permission form. You may pay on-line, or send in cash or check with your child. All forms and money are due by Friday, 9/29. Please let us know if you need financial assistance.

7/24:
Parents: We look forward to seeing you at Open House on Thursday, 6:00-8:30pm. If you are unable to attend, we will upload our presentation to this site. If you are able to come, make sure you take the time to sign up for PowerSchool access, so that you can check your child's grades on-line.


7/19:
In case you haven't heard, Rick Riordan, the author of Lightning Thief, will be in town on October 4th. Check out the link below for more information:
http://www.quailridgebooks.com/event/rriordan17
Sounds like an exciting event!

7/16:
Parents--we are in desperate need of sticky, or Post-It, notes. Thank you to those parents who have already sent in some--they are much appreciated!! We need more though. Any size would be helpful!

Also, we are looking for volunteers to number and stamp the new books that were purchased for us by the county. Any amount of time you can spend doing this--you set the time and day--would be great! Email me if you are interested: mccox@wcpss.net. Thank you so much!

7/14:
Parents:
What a great first week we have had with the students! They are off to a great start! We have been working on character building, as well as introducing them to middle school expectations, and 6th grade content.
Please note: students are allowed to visit the media center before or after school to check out books. In addition, we will take them for circulation during class every three weeks. The expectation is that students are reading at home 30 minutes daily, 5 times/week. This will build reading fluency and vocabulary. Students have set an Independent Reading Goal for themselves this year. They can track their progress in their Google Classroom account. We are excited to see what the students can accomplish!
Let us know if you have any questions or concerns. We are looking forward to another great week with the students!
~The 6/3 Team


7/2
Welcome!Students: Welcome to 6th grade Track 3! We are excited to meet our new students! Please come to school with all of your supplies on Monday, if possible. Please report to 1st period. Class lists are posted by the classroom doors. We look forward to seeing you!Parents: Please take some time to look over this site. You will find homework posted on a daily basis (usually by 2pm), as well as an overview of class for most days. Feel free to contact us (email, preferably) as needed with questions or concerns. We look forward to working with you this year!Sincerely,The 6/3 Teachers
Powered by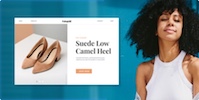 Create your own unique website with customizable templates.